Vertiv Smart Solutions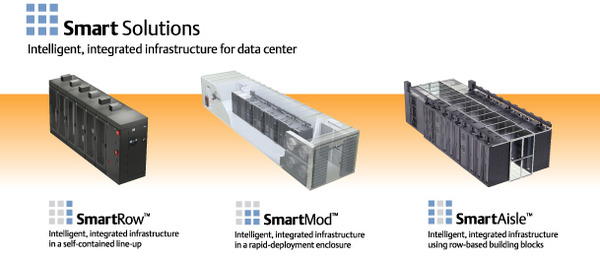 What is SmartSolutions?​​
SmartSolutions is a suite of integrated and pre-engineered solutions designed to address your challenges in IT infrastructure. They are easy-to-deploy solutions through an intelligent approach to racks and enclosures, power quality, precision cooling, access and control, management, monitoring and services.​
As the leading IT Infrastructure partner for large enterprises around the world, Vertiv brings its expertise to your computer rooms and data centers thru integrated and intelligent solutions. SmartSolutions aims to provide a suite of enterprise-class IT infrastructure solutions to small and medium businesses and enterprises.