APC® Racks & Enclosures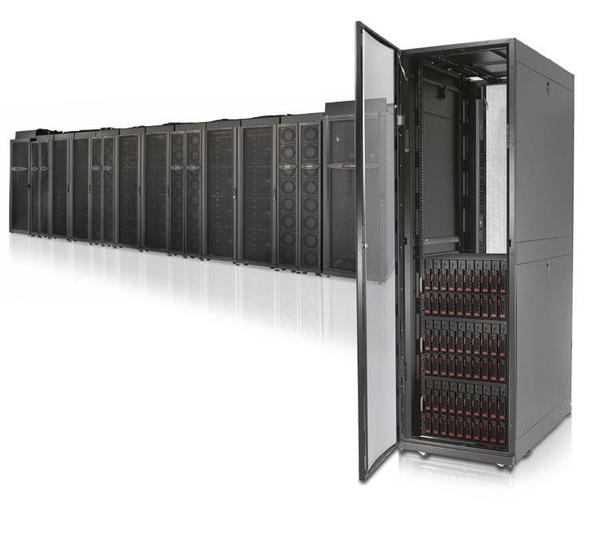 World's most versatile rack enclosure

The APC NetShelter is a multi-functional rack enclosure influenced by customer feedback from around the world. These enclosures are designed to meet current IT market trends and applications ranging from high-density computing and networking to broadcast and audio-video. With a strong focus on cooling, power distribution, cable management and environmental monitoring, the NetShelter enclosure provides a reliable rack-mounting environment for mission-critical equipment.

Cool Features

•Rear Cable Management Channels
Integrated and adjustable rear channel provides zero U mounting locations for toolless accessories. Each channel has two mounting bays to support a combination of up to four accessories such as PDUs and vertical cable organizers.

Adjustable mounting rails
The vertical mounting rails can be adjusted in 1/4 in (6.4 mm) increments covering virtually any mounting requirement for IT equipment. U positions are numbered front and back for rapid installation of equipment.

Split rear doors
Split rear doors improve access and serviceability to rear of rack mounted equipment. The split rear doors help to maximize floor space. Only 11 inches (279 mm) of clearance is required behind the enclosures to allow for door swing.

Castors and adjustable leveling feet
Enclosures are shipped standard with both leveling feet and castors. Leveling feet can be quickly adjusted through the use of a screwdriver or drill, eliminating the need to reach underneath with a wrench.

Joining capability
Enclosures include pre-installed joining hardware to join enclosures in a row and provide additional stability to the enclosure.


For more information call (800)-686-5312 or email: Sales@MainlineComputer.com




Note: Pricing does not include shipping charges, please contact Sales@MainlineComputer.com or call (800) 686-5312 for a freight quote.